It's been a while! And I know I've bought and sold a few sets of armour over the last few years. So, what are you all wearing these days?
In the pursuit of the ultimate suit of armour I've settled on TM and RS, and in fact a mix of both!
In
2014
I built another
full TM suit with a new ESB helmet
. Full original strapping, Neweys etc. The new rerworked TM helmet is cracking!
It looked a bit like this ...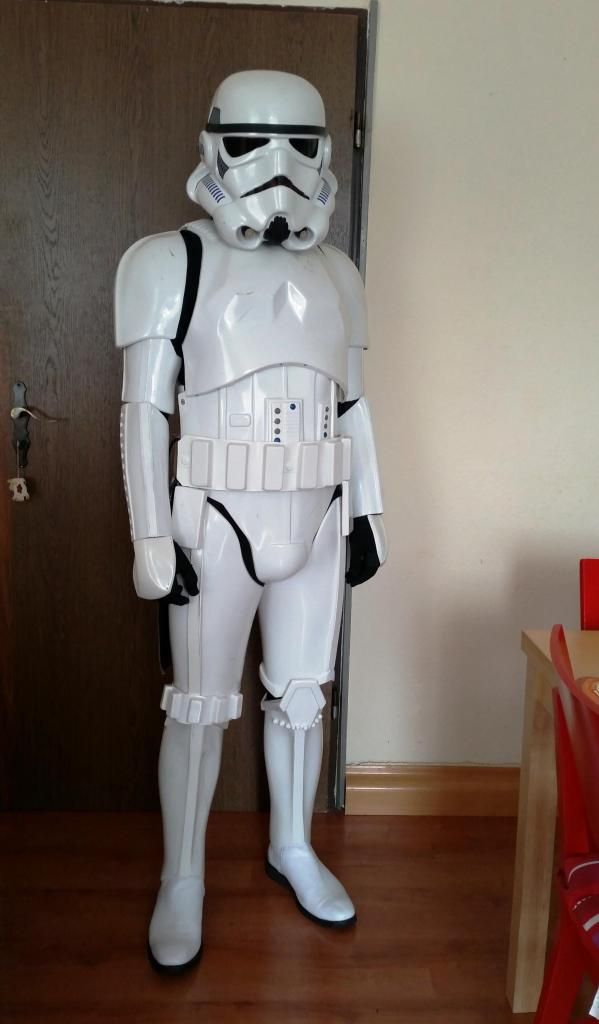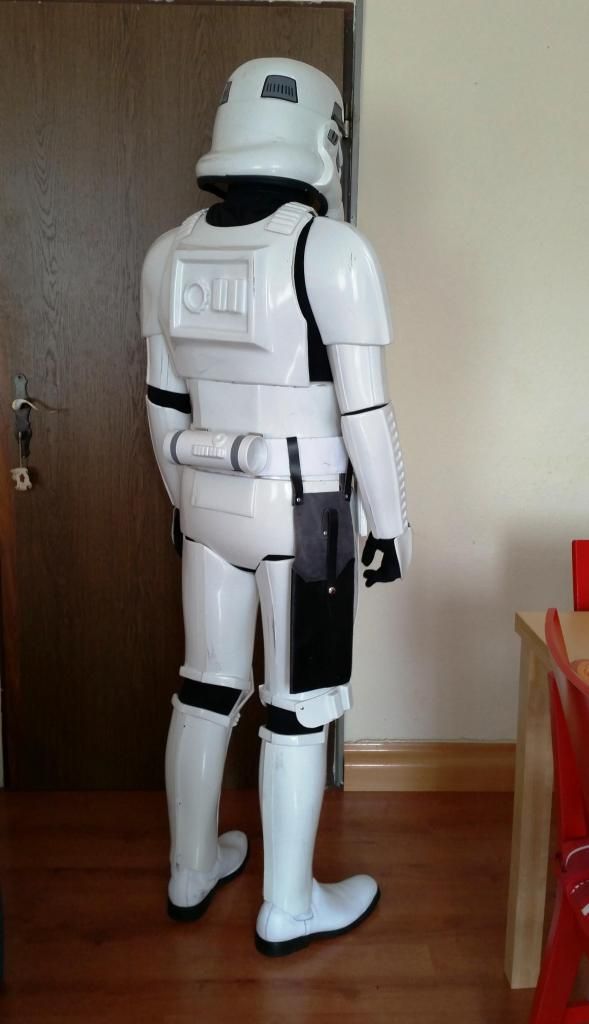 I picked up another
RS ABS helmet
to troop this kit as
ANH
. Nice combo in itself ...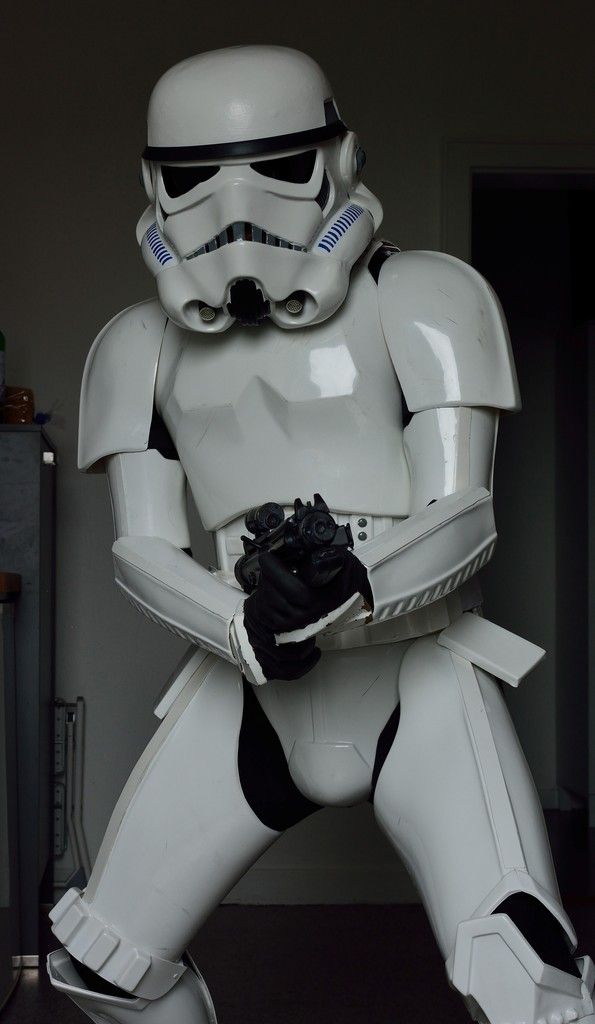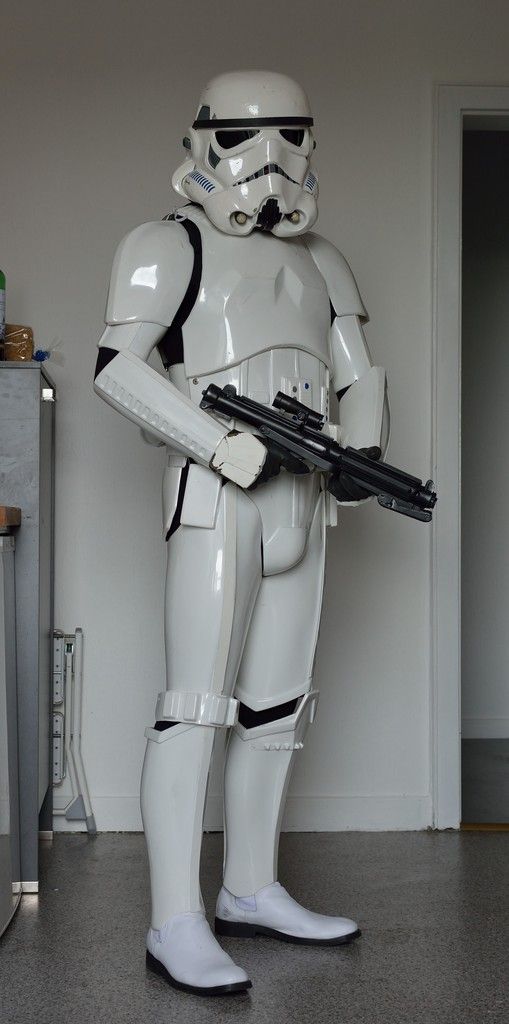 At this stage I had two full TM suits. It was kind of what I'd settled on.
BUT!!! Hanging around with hardcore RS users in the German Garrison made me pick up on a few details on the RS that TM (for me) still can't match.
So, at the end of 2015, I picked up another full ABS armour kit from Rob and Si and eventually sold the older TM armour I had at the house in Tenerife. More on that later because there's a further update on the 2014 TM suit ....
Having RS and TM parts side by side, and comparing them with reference photos of original suits, I came to the conclusion that the chest and back on the RS are unbeatable. The TM suit is excellent and maybe still has some advantages over the RS in some areas, but I decided I needed an RS chest and back for my TM. And this was the result ...
The RS/TM hybrid: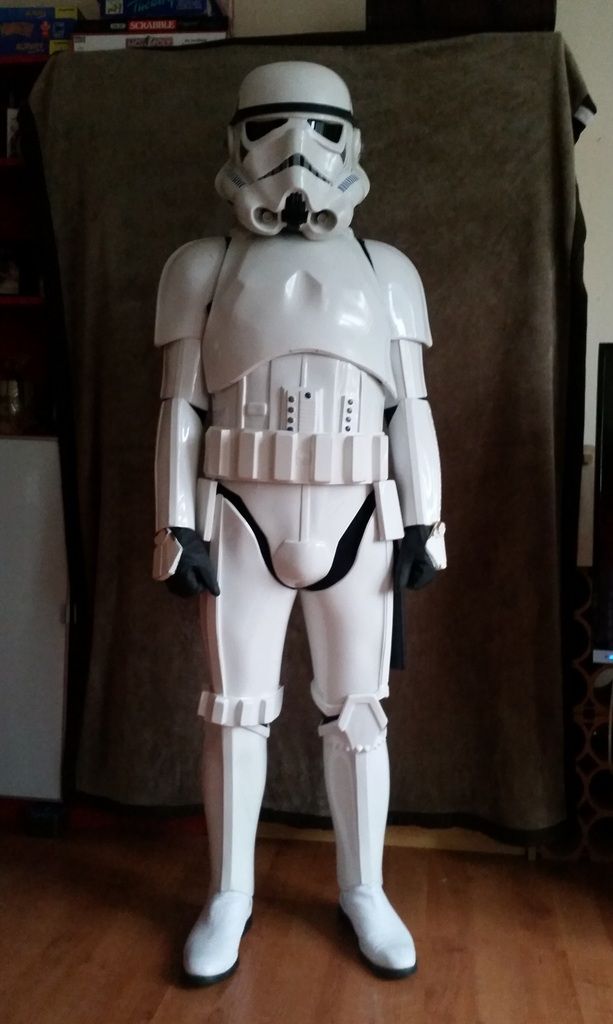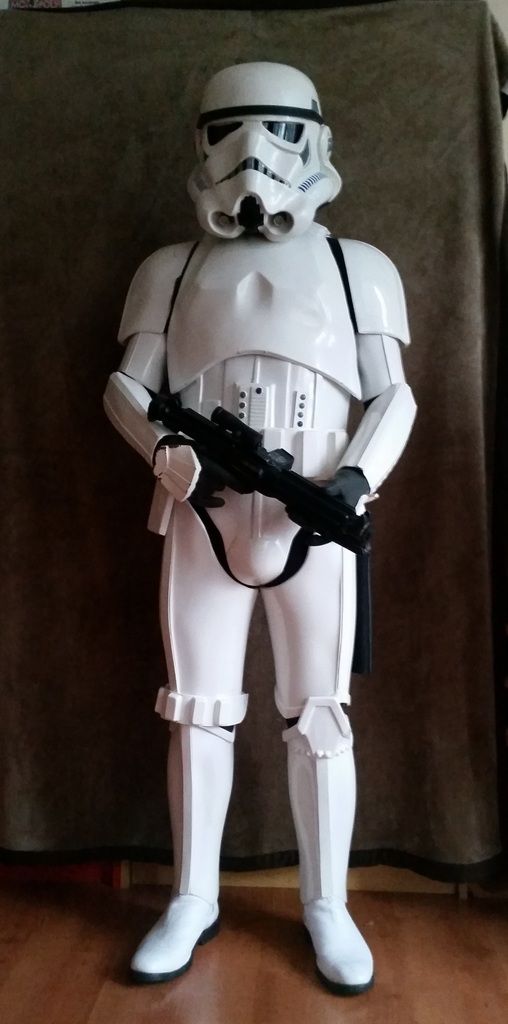 Back to the full RS suit then ...
The kit is built. It's a bit of a weird one! I built it with both full original strapping but with snap plates for modern strapping too, just so that I could travel with it easier if need be. But, in general, it will be assembled with original strapping for that bendy/popping chest effect.
It's all still out in Tenerife so I've not had a suit-up with my RS helmets (which are all in Germany). Here's a video of a quick test fitting with an old TM helmet which Paul built for me in 2011 ...
RS armour/TM helmet (ESB)
So, that's where I'm at. Here's the traditional overview ....